Depots in Reynella, Melrose Park and the City, servicing to all other areas! If you would like to see if we can assist you with your moving needs, please
call Shaun on 0412 600 030
or email
shaun@affectiveremovals.com.au

So that we are able to understand your requirements for your residential move and give you the best quote, please follow the steps below to request a quote.
1. Click the link below to download the quote form.
2. Save it to your computer.
3. Fill out your requirements - remember to enter your contact details at the top.
4. Save & Close
5. Email it to
shaun@affectiveremovals.com.au
or fax to (08) 8276 9073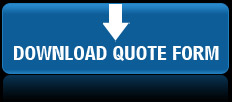 If you would like a quote for Office or Commercial relocation, please call Shaun on
0412 600 030
or email
shaun@affectiveremovals.com.au
.