LIMO HIRE SERVICES
Wedding Limousines in Gold Coast, Brisbane & Sunshine Coast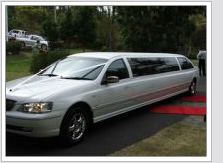 Our white wedding limousines represent elegance and comfort, catering for large and small wedding parties. Travel to the ceremony or reception with enough room for a flowing gown, your best friends and close family members.
A wedding limousine means sharing the journey with people you love. All cars are finely decorated with white ribbon and our chauffeurs are focused on assisting the bridal party, paying attention to detail. Your wedding package can include drinks and champagne, arriving at the ceremony, transfers to your photo locations and a honeymoon transfer after the celebrations. There are 3 types of wedding limousines to choose from: Our stretch seats 6 passengers in the back, the super stretch seats 8 passengers in the back and the mega stretch seats 10! All are fully optioned and gorgeous. The mega stretch limousines (we have two) are fitted with a starlight ceiling and grand interior. Please call us to talk about the needs of your wedding day.
Airport Transfers in Gold Coast, Brisbane & Sunshine Coast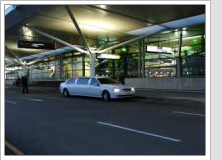 Air travel is a quick way to land yourself along way from home. But landing is never the end of the story, unless you want to stay at the airport. When you arrive at either Brisbane, Gold Coast or Sunshine Coast airport, enjoy a limousine transfer to your destination. Our brilliant chauffeurs wait for you as you land, meet you with a welcome board, assist with your luggage, load it into the limousine and navigate traffic to your hotel.
A limousine or corporate sedan transfer is the easiest and most comfortable to continue your journey. People have been constantly surprised at the price comparison to a taxi... so grab an instant quote from us! Return transfers are discounted and we can cater from 1 to 11 passengers. Your detailed luggage requirements are taken into consideration when quoting and booster/baby seats are complimentary. Oh, and did we mention that our limousines are packed with luxurious features, late model and clean! If you feel like a movie, glass of bubbly or beer on the way, our stretch limos are just for you.
Corporate Travel in Gold Coast, Brisbane & Sunshine Coast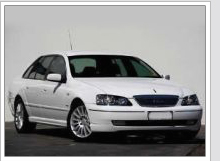 The corporate world turns on timing, reliability and professionalism. All Limousine Transfers, corporate sedan and limousine services deliver these qualities on a 24/7 basis. Our chauffeur's are excellent at navigating Brisbane, the Gold Coast and the Sunshine Coast. Our corporate clientele are highly valued and treated as VIP's. We have a late model fleet of well presented sedan's and stretch limousines ready for you.
Other corporate services we provide are: VIP document delivery, transfers of your VIP guest and corporate function transfers. Get an instant online quote now and make the easy switch to All Limos.
Anniversaries in Gold Coast, Brisbane & Sunshine Coast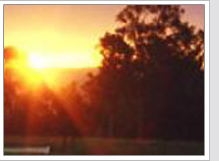 Over the years we've enjoyed helping out with family surprises, transfers to parties and romantic plans! From marriage proposals by the beach to a limo full of birthday balloons, this is the fun part of what we do.
A limousine says "I care." Go ahead and find out how it would cost to really make a special occasion out of your special occasion. We will do the pickups, driving and drop offs while you thoroughly enjoy every minute with friends and family. A limousine is the ultimate memory maker.
Special Occasions - Birthdays, School Formals, etc.
There are days in a year or a lifetime that deserve something extra. All Limos have the perfect limousine for your occasion! Talk to us about how we can help.Birthday celebrations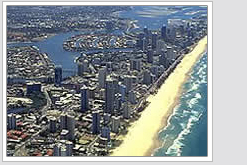 Romantic Dinners
School Formals.
Casino, Clubs, Restaurants
Concerts
Parties, Anniversary
Society Balls
Debutante Balls
High school Formals
Theme Parks
Sporting events
Hourly Hire
Half /full day hire
Mothers day out
Theme Park Transfers in Gold Coast, Brisbane & Sunshine Coast
The Gold Coast is the Australian mecca of theme parks... and you can get there by limo! Let us pick you up in the morning and deliver you right to the door of an amazing day! No matter the size of your family or group we can accommodate you. Our limousines can cater from 1 to 11 passengers!
When the day is done and you really need to kick back, step into your limousine again for a relaxed return to your hotel. Grab an instant quote online and find out that a limo might be the best decision you made all day... along with THAT roller coaster ride ;-)

Winery Tours in Gold Coast, Brisbane & Sunshine Coast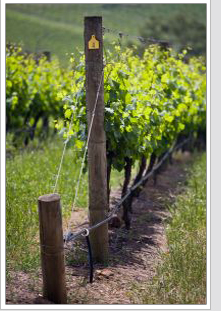 Would you be surprised to find out that the Gold Coast hinterland boasts some amazing wineries? They are quietly nestled in the "green behind the gold". Travel by luxurious limousine to savour the sights, sounds and tastes of local wine makers. Discover new tastes, buy at the cellar door and dine in tranquil surroundings. A trip to the wineries of Tamborine Mountain can even take in award winning cheese makers and Distillers. All Limos offer both extensive and half day winery tours. It's a day of perfect indulgence with the favourite people in your world. Let us take you there in the comfort of a fully optioned limousine complete with bar facilities and leather seats. Your winery tour is waiting to be planned. On the day you will find your chauffeur flexible, creative and fun.